Welcome Professionals…
…today is Thursday again, time for the next Thursday Night Flight post. It is close to my bedtime and I have no idea, no clue for this post. I don't feel like writing today.
Whatever – there is no way I am going to break the chain.
Two years ago, I took the deliberate decision to write one post every Thursday and have kept my sequence since then. I will not skip an edition just on a gut level. If I quit, it is due to a deliberate thought process.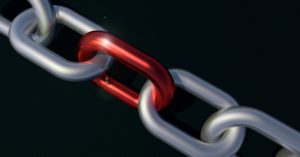 When I started this series it was clearly an experiment in digital marketing. I had never written a blog before. English is not my native language. I knew that I would struggle and that I would make plenty of mistakes. I decided to go for it anyway. To embarress myself in public and to acknowledge my shortcomings.
I have the sincere goal to pass on helpful experience on best practices for top management consultants. As I do this, I learn a lot for myself. I make myself aware of tips and tricks as I write them down. I practice writing a blog. And after all, I also take an exercise in self-discipline.
This is why it is so important to never break the chain!
Job done!
Malte
Thursday Night Flight is brought to you by Malte Müller Professionals. Sharing best practices for top management consultants on topics like communication, client handling, problem solving, appearance, and fitness. Check out www.mm-professionals.com for more material and free resources!