Welcome Professionals…
…I am currently enjoying my summertime vacation in Italy. Today, I went windsurfing on the Lake of Garda. The wind was steady, but not really strong. In order to go a bit faster, I went back to the surfing gear rental and got a bigger sail.
This reminded me of a good analogy.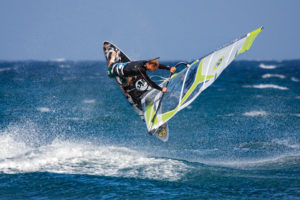 Imagine the lake as your client's organization, the wind as the current organizational dynamics, and the surfer as the consultant. Dynamics will change over time, they might differ from day to day. You don't even know what they are like and how they work until you test the water. It neither makes sense to work against them nor to complain about them. Just as it makes no sense for the surfer to complain about the weather.
Instead, we need to choose the right gear from our methodological toolbox that fits the circumstances and works for the goals. Every time, in each and every interaction we need to hold on for a second and assure that we are working with the right set of tools. Because dynamics change from time to time, just like the wind.
Of course, we are not doing that for the fun of it, but in order to create value.
Wishing you good vibrations –
Malte
Thursday Night Flight is brought to you by Malte Müller Professionals. Sharing best practices for top management consultants on topics like communication, client handling, problem solving, appearance, and fitness. Check out www.mm-professionals.com for more material and free resources!