Welcome Professionals…
… Sometimes we get a second chance to please a client. Of course, we do everything we can to get to the perfect result in the first run. I am not talking about the usual iteration a concept needs to get finalized. I am talking about the situations when the project result is presented and declined completely so that you have to start all over again. These situations can really bring you down.
I had a situation like this recently. In my recruiting business, the success of a project is defined as a distinctive event: the conclusion of an employment contract. Ideally, it is a research and selection process that runs through a funnel until one top candidate is selected and employed. Ideally, we hit the success result after one run. But as the human factor kicks in, it is not completely unusual to go through this twice.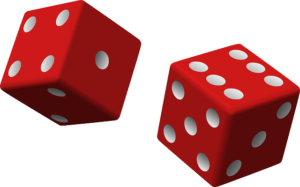 In my case, I had been through the whole process twice. Two times yielding a top candidate that the client hestitated to hire, but also hesitated to reject. We ended up with two candidates and no decision. Something about the candidates personality was feeling not quite right for the client.
To be honest, I was a bit frustrated, a bit angry and a bit clueless. What could I do? What should I do?
I finally made up my mind and figured that I was generally satisfied with the overall process. We had done the right things the right way, we just had not found the ideal candidate, yet. I changed my view and defined this as the perfect situation to demonstrate real commitment and client dedication.
We organized another project kick-off, with a briefing of objectives that were based on the learnings of the first two runs. We started all over again with a clean sheet. Now we have a second chance to please a client – for as many runs as it takes!
Keep trying,
Malte
Thursday Night Flight is brought to you by Malte Müller Professionals. Sharing best practices for top management consultants on topics like communication, client handling, problem solving, appearance, and fitness. Check out www.mm-professionals.com for more material and free resources!