Welcome Professionals…
…we have a little tradition in our company. Instead of Christmas cards, we send Santa Claus cards to our clients. And instead of printing a card which will only be signed, we have the ambition to send every client a personal, hand-written note. But nothing like the usual "Merry Christmas" message. It has to be something that is linked to an individual experience in our relationship. Nice, isn't it?
The problem is: It is Thursday evening now and by Monday morning I have to finish 350 hand-written Santa Claus cards. This is really not my favourite kind of work! Looking at the huge pile of cards in front of me, it has the potential to set me close to despair.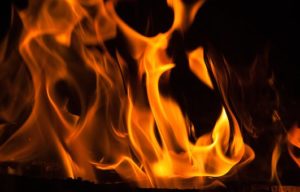 Time to pull some tricks in self-motivation. I will set the most pleasant atmosphere for my card writing session. Sitting at home in front of the cosy open fireplace, turning on my favourite music. Then, I will imagine with every card that I write, how the receiver will open it, unfold it, and feel truly touched while reading the very personal message. Finally, I will not say that I have to write those cards. Instead, I get to do something special for my most important client relationships. I get to formulate a personal gift.
Call it silly or call it the method of positive reframing. It works for me. I already feel the self-motivation and can't wait to start writing.
Malte
Thursday Night Flight is brought to you by Malte Müller Professionals. Sharing best practices for top management consultants on topics like communication, client handling, problem solving, appearance, and fitness. Check out www.mm-professionals.com for more material and free resources!