Welcome Professionals…
…as top management consultants we meet a lot of people. Multiple project assignments lead to a large and diversified network of contacts. Have you ever felt the power of introductions?
Connecting people through introductions can be perceived as a great value when done appropriately. In fact, it let's you stand out as someone who generously shares a precious and scarce resource. Precious, because personal relationship make the juice of business and private life. Scarce, because it is not easy to meet and approach people. It requires a good filtering platform to find appropriate persons and it requires some courage for a cold contact.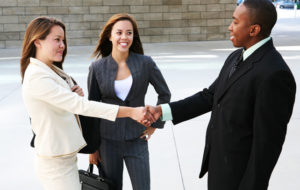 What a value lies in good introductions! Bringing two people together that share a common interest, a common problem, maybe a similar background, values, style. Maybe for business or for leisure. It might be for an exchange of experience or just for a good conversation at an event.
If an introduction is well placed and therefore perceived as precious, the value links back to the connector. It is a good way to deepen client relationships.
Of course, it is important not to just randomly connect two strangers. They need to share a common interest in some way. Another highly recommended procedure is the double-opt-in method. You would ask both persons if they agree to the connection before you share their contact details.
Try it and add value!
Malte
Thursday Night Flight is brought to you by Malte Müller Professionals. Sharing best practices for top management consultants on topics like communication, client handling, problem solving, appearance, and fitness. Check out www.mm-professionals.com for more material and free resources!