Welcome Professionals…
…Without complexity, there would be no need for top management consultants. This is why I stated "Complexity is your friend, my friend" in TNF #003. Sometimes, when it feels like we are drowning in complexity, it is helpful to relate back to that statement.
I would like to even go one step further. "I love complicated clients!" From an outside-in perspective, some clients seem to be complicated. They have lots of politics going on in their organizations, project tasks and timeline are issue to a lot of changes, they have side-problems that need to be resolved, they have a peculiar way of communication and so on. I think we all had clients like this.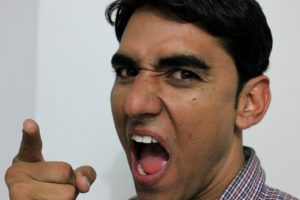 Of course, I prefer when things are running smoothly, just as planned. When everything is just easy-going. But this might be a short-sighted view. If everything is easy, my service is at risk of being replaced by a competitor that is offering a lower price. Without complexity and challenge my added value is at risk of being commoditized.
All these clients out there who move time lines, change assignments on the go, complain a lot, are lost in details, have to succeed in political fights, or are just having a bad day – they need our help. This is where we can make a difference through our professional service and our positive mindset. Those who an deal with complicated clients have a USP.
At least thinking this way helps when someone complicated comes up….
Malte
Thursday Night Flight is brought to you by Malte Müller Professionals. Sharing best practices for top management consultants on topics like communication, client handling, problem solving, appearance, and fitness. Check out www.mm-professionals.com for more material and free resources!