Welcome Professionals…
…yesterday, I have been a judge in the jury of Business@School. This is a pro-bono initiative from the Boston Consulting Group, teaching highschool kids at the age of 14 about business. Three groups of students presented their business business plan for a new commercial idea they had worked out. An interesting and fun event. The striking experience I want to share with you relates to the cookies.
One group had the idea of founding a cookie gift service. They would prepare a jar with all cookie ingredients and a recipe that can be purchased as a gift and will be delivered to the recipient. Now comes the interesting element: At the end of the presentation they presented one jar with the ingredients and one jar with the freshly made cookies. They offered a cookie to each of the jury members. What a difference this made!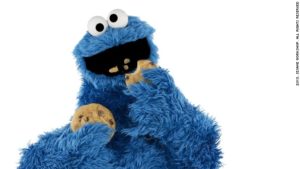 Up to this point, it had just been a usual business case presentation. The moment we tasted the cookies, the relationship between the jury and the presenting team was taken to a new level. The presentation received a new dimension, a sensual attachment.
The same was true earlier this week, when I met the partner of an IT consultancy. Instead of describing his product portfolio, he pulled out a little booklet that was so small, he was carrying it in his suit pocket all the time. I immediately had a deeper connection to his offering than before.
We usually present our concepts and talk about them the consulting-way. We shall think of means to add a bit more flavour and sensual product experience to it. It will make a great difference!
Enjoy your cookies!
Malte
Thursday Night Flight is brought to you by Malte Müller Professionals. Sharing best practices for top management consultants on topics like communication, client handling, problem solving, appearance, and fitness. Check out www.mm-professionals.com for more material and free resources!