Welcome Professionals…
…I had almost forgotten how good it feels. For months I had known that it is time for this. My wife does it regularly, but I tend to shy away from it.
I am talking about throwing stuff away. Getting rid of things that are not in use. Many of us – myself included – hold on to these things because they could be of use in a future situation.
What if I put on wheight? Then I might need the old pants which don't fit me today. What if it is very bad weather day? Maybe then I want to wear the old shabby suit. What if we will all return to Blackberry technology one day…..- this is what is holding me back from removing clutter.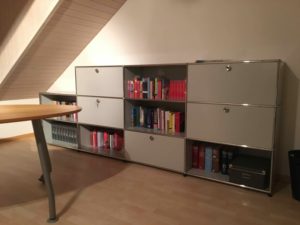 When I finally did remove non-used items in my home office and my wardrobe rigorously, it really made me happy. This is actually a finding that the famous author Gretchen Rubin talks a lot about in her bestseller "Happiness Project".
Since the objective of this blog is to make top management consultants more successful and not just happier, let me point towards another overservation. What I also felt was more clarity of thought. It felt like removing some clutter in my environment also cleared up some structures in my head.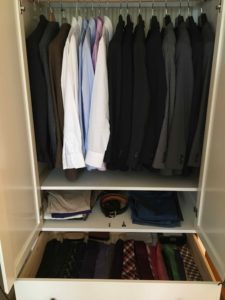 It is a no brainer that removing clutter helps to stay organized and by that means will enhance effectiveness. On top of that, there is a psychological effect. Letting go of physical clutter will enhance to let go of cluttered thoughts. Creating structure in our environment will enhance structured thinking.
Try it, next time you are stuck, clean up a cupboard or a drawer!
Malte
Thursday Night Flight is brought to you by Malte Müller Professionals. Sharing best practices for top management consultants on topics like communication, client handling, problem solving, appearance, and fitness. Check out www.mm-professionals.com for more material and free resources!