Welcome Professionals…
…As top management consultants we all strive for continuous improvement. Feedback is essential to review our performance and take appropriate action steps for learning and development. However, there is a fine line between constructive feedback and destructive criticism.
Giving feedback is a delicate task and one can easily be misunderstood. I had this experience recently when I came across as judicial when giving feedback to someone. I should have spent more time on explaining where my observations came from, how they were perceived by other team members, and my intent to discuss a solution. Instead, by jumping into criticism, my statements sounded offending.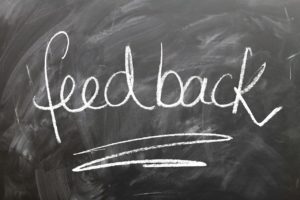 To make the conversation easier, it is quite common to wrap negative feedback into positive feedback. This is dangerous because it may either discount the positive side or the negative does not get heard. So I suggest to refrain from this widespread practice.
There is only one universal, good process for giving feedback. Give a neutral description of the person's observed behavior. If relevant, explain how this is or could be perceived by important stakeholders. Outline the potential consequences.
Talking about feedback, you are always welcome to give me some. Just let me know about your observations,
Malte
Thursday Night Flight is brought to you by Malte Müller Professionals. Sharing best practices for top management consultants on topics like communication, client handling, problem solving, appearance, and fitness. Check out www.mm-professionals.com for more material and free resources!