Welcome Professionals…
…We want to add extraordinary value to our client organizations. That is what we all are striving for as top management consultants. Of course, a premium value has to come at a premium price point. As a matter of fact, the high price premium a client is willing to pay and the commitment that it shows will be one driving factor for a succcesful implementation.
So, we do not want to give away our service for free and yet there are situations when it pays off to be generous. If this act of generosity is well-placed it will have a major effect on building trust.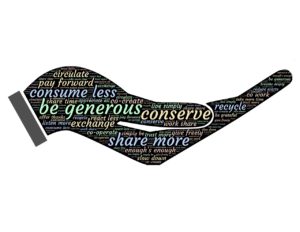 My most recent example occurred today. I was getting together with a CEO to kick off a new project. The contract had been negotiated with his staff and they had advised him to sign it. It was in front of him, he was already holding his pen in his hands.
"You know, the contract is agreed by the responsible department head and procurement. It is well written and also fine with me. There is just one thing I don't quite understand." He paused. Then he pointed to one paragraph. "Why is there an extra-charge for this specific service?" I explained it to him. He said: "Alright, I see your point, but some competitors of yours do that for free."
He took his pen to sign the contract. "Wait", I said, "let's cross out this paragraph. Let's get this out of the way." He was really surprised by this generous act. He would have signed the contract anyway. So why give in?
What then followed was an intense briefing on the project in which the CEO communicated in a very open-hearted way. He commented on his personal values and even shared some of his own weaknesses. This is not possible without some fundamental trust. I am sure that the generous concession I made was a deposit on the trust account.
We cannot expect an immediate effect like this. True generosity means giving something without expecting anything in return. Only then, the generous act is eligible to build trustful, long-term relationships.
It's Christmas time so let's be generous,
Malte
Thursday Night Flight is brought to you by Malte Müller Professionals. Sharing best practices for top management consultants on topics like communication, client handling, problem solving, appearance, and fitness. Check out www.mm-professionals.com for more material and free resources!