Welcome Professionals…
…I am currently spending my New Year's holidays in a ski ressort in Austria. Today, we had heavy snow fall, about half a meter of fresh snow. I was sitting in a ski hut, waiting for the sky to clear up when I got into a conversation with a man sitting next to me.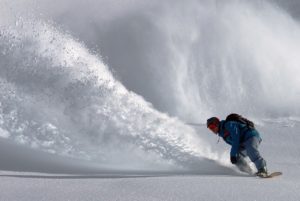 It turned out he was a top management consultant! He had been a partner at Deloitte and was now working in a boutique consultancy focussing on digital advisory. Before we knew that we were both consultants, we quickly figured out that we had a common base of understanding.
The encounter showed once again the common mindset of top management consulting professionals. Above all it is curiosity and a strong urge to use time effectively. This is what I like a lot about our profession.
I wish everybody a good start into 2018 with a lot of curious encounters
Malte
Thursday Night Flight is brought to you by Malte Müller Professionals. Sharing best practices for top management consultants on topics like communication, client handling, problem solving, appearance, and fitness. Check out www.mm-professionals.com for more material and free resources!